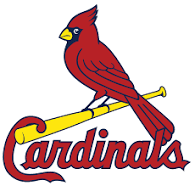 some people who are big fans cant stand any criticism of the Cardinals..i have always been a big fan.  but i am a realist.
they are an ok team but whoever is doing the hiring there is deficient in the brain… i know THEY HAVE MONEY..
the champion Astros spent less on salaries in 2017 than the Cardinals did.. they hired smart..the cardinals didnt.
its not all bad news…i'm not an asshole (your opinion may vary)
for starters…pitching….some teams have relief problems, the Cardinals have starter problems.
Wainwright is old, he has never not been on the disabled list in his whole time there, he wont last the season.  his stuff is good right now,.you certainly cant build a dynasty on him. he is a nice guy.
Wacha…he was demoted to kindergarten after he proved to be nothing more than a batting practice pitcher for their opponents.
the cardinals have some good relievers.
Carpenter…good clutch hitter, he has no arm to be a great third baseman.
Ozuna…good hitter , one of the worst outfielders in the major leagues.
Goldschmidt. he has hit a lot of singles. not proving to be a power hitter or a hot shot personality. he is no Javier Baez.
Bader…. tremendous throwing arm from center field, he is still learning the position. he can't hit. he hustles his ass off, i love that about him.
Wong…is doing great all the way around. he is their smartest acquisition.
the Cardinals lack a Mickey Mantle prospect. they have to find an all around star player who can hit big, field great and be a leader. they dont grow on trees, i know, but the Budweiser family is not poor. they are just cheap.
all these players' various deficiencies chip way gradually at the final result. leaving the team treading water in the mid to lower echelon waters  of  the National league Central division
the Braves they came down here to Memphis and signed Austin Riley  up and he is now the hottest rookie in the majors. he is tremendous. the Braves signed him up right under the Cardinals stuffed up noses.
half of the Cardianls lineup is made up of short stubby white men. that's not what you want in the major leagues.  i think the Cincinnati  Reds are the under rated team .
the Cardinals operate under an invisible  wet blanket. i wish they could drop it.