Self portrait #4
Description
You don't want this…don't even look at it..I'll go back to painting endless john Prine and bob Dylan's..
oh yea..and Tom petty..I'll stick to those……….no …..I won't…
im happy to do nothing but play guitar and play with little dogs all day…well, not so much play with them, but cater to their every whim, and man do they have whims..!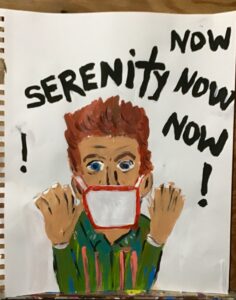 I like painting tom petty and Dylan and Prine… but not all the ding dong time….!
$325.00
In stock